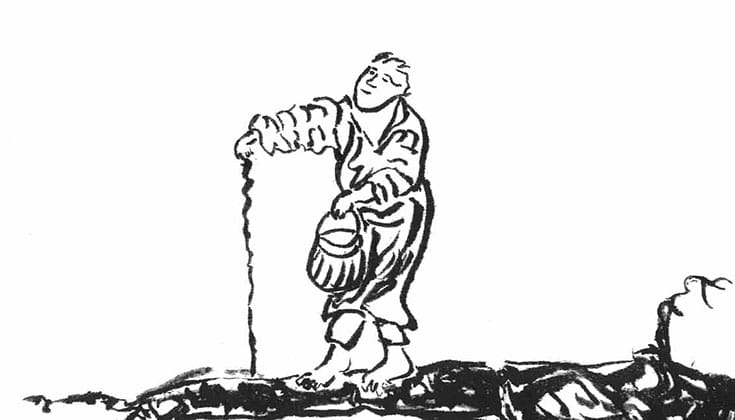 De la buddisti citire
Prefacerea împrejurarilor neplacute în drum de viata este asociata cu exercitiile de rabdare.  Sase precepte sunt de urmat:
Fa din orice necaz un punct de plecare
Orice se petrece, nu da vina pe altii
Arata-te recunoscator (ceea ce sfatuieste si Sf Pavel, în toate circumstantele, adu multumiri)
Priveste ca pe un învatator (Buddha) tot ce te tulbura, si practica "golirea" (de sine)
Fa ce e bine, evita ce e rau, apreciaza cât esti de nebun, cere ajutor
Tot ce întâlnesti este parte din drum.
Transforming bad circumstances into the path is associated with the practice of patience. There are six mind-training (lojong) slogans connected with this:
Turn all mishaps into the path.
Drive all blames into one. What it is saying is: whatever happens, don't ever blame anyone or anything else; always blame only yourself.
Be grateful to everyone.
See confusion as buddha and practice emptiness.
Do good, avoid evil, appreciate your lunacy, pray for help.
Whatever you meet is the path.
The whole paper is here:
Life is Tough. Here Are Six Ways to Deal With It
http://www.lionsroar.com/life-is-tough-six-ways-to-deal-with-it-march-2013